The story of my experiments with truth.
My Experiments with Truth Free PDF Download
M. K. GANDHI – AN AUTOBIOGRAPHY OR THE STORY OF MY EXPERIMENTS WITH TRUTH
"M. K. Gandhi – An Autobiography or The Story of my Experiments with Truth" is the story of Gandhi's life written by himself. It is a detailed record of his young life in Gujarat in India, his education in London, years in South Africa and later struggle for an independent India. Beneath it all lies his inner spiritual revelations and endless search for truth. From the book:
"Identification with everything that lives is impossible without self- purification; without self-purification, the observance of the law of Ahimsa must remain an empty dream; God can never be realized by one who is not pure of heart. Self-purification, therefore, must mean purification in all the walks of life. And purification being highly infectious, purification of oneself necessarily leads to the purification of one's surroundings." Mohandas Karamchand Gandhi.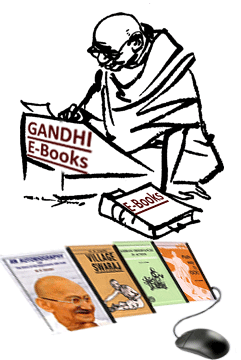 M. K. Gandhi
AN AUTOBIOGRAPHY




OR




The story of my experiments with truth




TRANSLATED FROM THE GUJARATI




BY MAHADEV DESAI




GANDHI BOOK CENTRE




Bombay Sarvodaya Mandal




299, Tardeo Raod, Nana Chowk




Bombay – 7 INDIA 3872061




email: info @ mkgandhi-sarvodaya.org




www: mkgandhi-sarvodaya.org




NAVAJIVAN PUBLISHING HOUSE




AHMEDABAD-380014